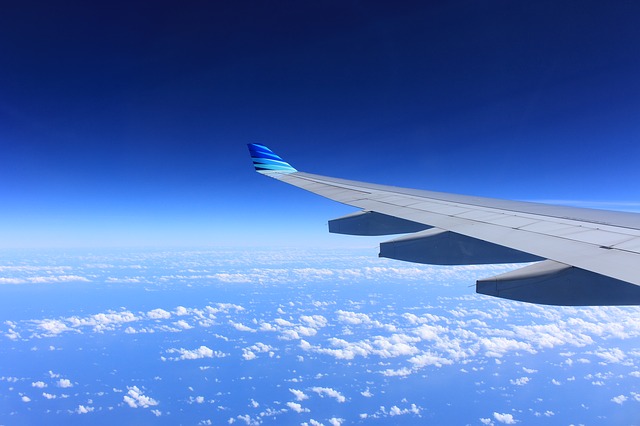 The absolute BEST way to get free or amazingly cheap flights is to use points. And the best way to get big chunks of points is through credit card sign-up bonuses.
In my personal opinion, getting free flights or cheap flights is the most important way to travel cheap! You can always find ways to sleep cheap, or eat cheap, but flying is in most instances is a necessity! Especially if it is overseas. So finding a cheap way to do it is crucial if you want to be able to travel more for less!
I will give you my absolute favorite ways to get discounted flights.
Using Points
This of course is my absolute favorite. An entire book can be written on this topic alone. By using your points you can in some instances just pay a few dollars for taxes and thats it!
Once you have your points in your accounts you can book your free flights. All you have to do is simply login to your online membership account, and book it there. Some airline programs are easier to book online, like AA and Southwest. Some programs, like Delta and US Airways are easier when calling and booking it over the phone. Do whatever you prefer.
The reservations phone numbers for the big US carriers are:
United: 1-800-864-8331
American Airlines: 1-800-882-8880
US Airways: 1-800-428-4322
Delta: 1-888-750-3284
Southwest: 1-800-435-9792
Make sure you have enough points in your accounts for the places you want to go. If you are short a few points, you can always purchase a few points to cap off an award.
If your wondering, how many points are required for a particular trip, look up 'Award Charts' for the particular airline you are looking to fly with.
Other Ways To Get Cheap Flights
One of my favorite things to do to find REALLY cheap flights is use monitoring websites that will monitor a particular flight for you, and let you know when it goes on sale or when it gets dirt cheap.
My favorite one is Airfare Watchdog. You can set up alerts when a flight gets really cheap, or whenever there is a really good travel deal from your local airport. It is super easy!
Here is exact way to set up the alerts I use.
There are other good ones like FareCompare and Bing who help you monitor the best deals on flights as well!
Under the Radar Tip
One of the things I have done to find, and see absolutely ridiculously amazing deals on airfare is use twitter! The reason I say that is because twitter is the best up to the minute way of loading and seeing the latest news up to the last second. And a lot of times, you will see things such as 'Mistake Fares,' where you can find practically free flights because of an accident of the airline companies.
These deals won't last long so if you are on twitter, and you see a deal, you should act quick and get the deal before it runs out if it is something you deem worthwhile! In most instances, these deals are somewhat last minute. The flights can be for that week, or that month.
Once you sign up for twitter, here is who I would follow for the best up to the minute flight deals:
https://twitter.com/airfarewatchdog
https://twitter.com/TheFlightDeal
https://twitter.com/FareDealAlert
By following them on twitter, you will see the best deals! Check your twitter account regularly so that you don't miss the flight deal you have been waiting for.
The other suggestion I have for you is to get familiar with this program. People ask me all the time "what is the best website to use to find the best deals on flights?" Well this is your answer….
This is google's software program that finds the absolute best prices on the internet for a particular flight, and then it shows you where to find THAT price.
So these are just some awesome suggestions on finding the best deals on flights. My personal recommendation is to use a combination of building up your points balances, as well as monitoring deals on flights. Between the two, you will find you have more then enough ways to find cheap flights! Be flexible, and continue to learn more! And how to collect more!
This is just scratching the surface. I will talk more in depth on each of these topics…. What are your favorite ways to find cheap flights? Post in the comments below!