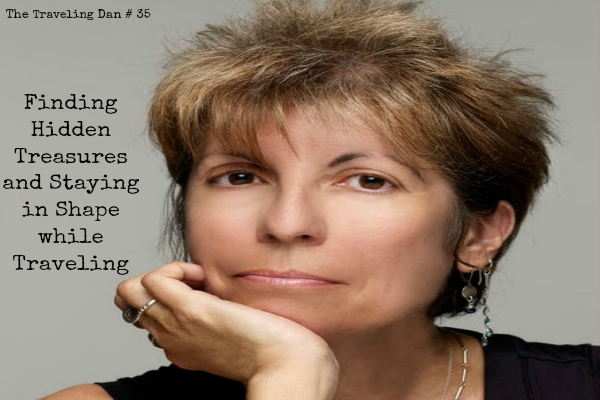 The Traveling Dan # 35 – Finding Hidden Treasures and Staying in Shape While Traveling – December 22, 2015
Show Description: We interview Jeanine Barone of J The Travel Authority and several other online travel publications.
We discuss a wide variety of travel based topics, such as solo travel, packing light, staying fit on the road, and much much more! Jeanine is a real authority on a lot of subjects we have never discussed that you are really going to be fascinated with.
Jeanine knows her stuff about a lot of places! And she knows how to find those hidden treasures in different destinations. She will teach us on this episode.
On this episode you will hear:
Why Jeanine went to Siem Reap, Cambodia and had NO desire to visit Angkor Watt
How exactly she finds those hidden treasures you will not find in a guide book
Her favorite packing items that will fit in ANY bag even if your just carrying a backpack
The best clothing for all seasons of the year, and where to find it
Things she watches for as a solo traveler
Her favorite things to do on the road to stay in shape, and doesn't care what anyone thinks in public
Links mentioned on this episode:
We Want to Be the Highest Rated Travel Podcast Around. To do that simply:
Leave a review by clicking the 'Reviews and Ratings' tab at the top
Leave us a 5 star review 🙂
Other Ways to Connect:
Twitter: https://twitter.com/traveling_dan
Facebook: http://facebook.com/thetravelingdan