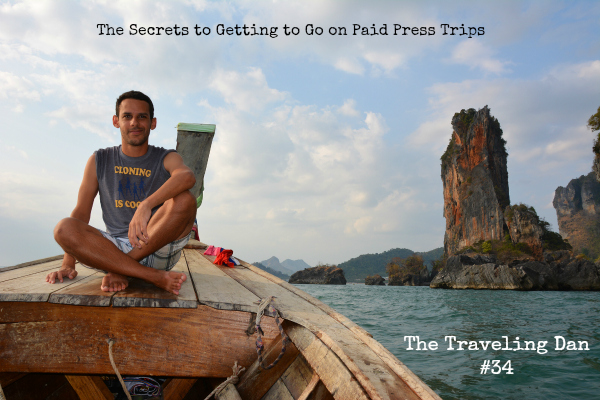 The Traveling Dan # 34 – The Secrets to Getting to Go on Paid Press Trips – December 12, 2014
Show Description: We interview Norbert from GloboTreks about his world travels and life on the road for the last few years.
Norbert talks about his life transitioning from being an architect to traveling exclusively. The nice thing about this interview is Norbert gives real practical information for travelers looking to be able to travel more often, and those that want to create an income for themselves online.
Although coming from the small island of Puerto Rico, Norbert has a very diverse way of looking at the world and exploring every facet of it. You will really enjoy his tips and suggestions on making travel affordable and fun!
On this episode you will hear:
How he learned how to go on paid press trips around the world
His favorite ways to save money while traveling long term
His goal for the next 5 years
Why he left his life of being an architect to life on the road
His different "home bases" and what his favorite stop along the way was
His family secret to eating the best food for a fraction of the price
Links mentioned in this episode:
We Want to Be the Highest Rated Travel Podcast Around. To do that simply:
Leave a review by clicking the 'Reviews and Ratings' tab at the top
Leave us a 5 star review 🙂
Other Ways to Connect:
Twitter: https://twitter.com/traveling_dan
Facebook: http://facebook.com/thetravelingdan