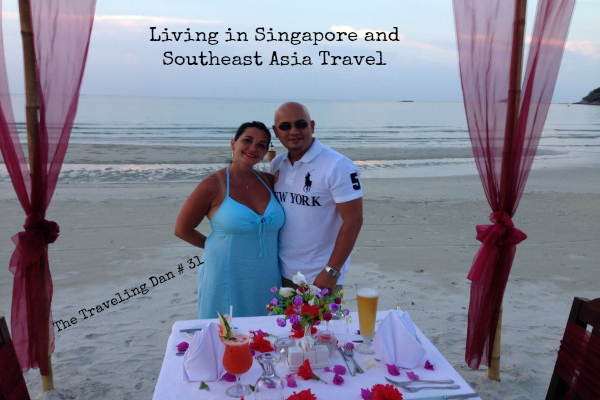 The Traveling Dan # 31 – Living in Singapore and Southeast Asia Travel – November 21, 2014
Show Description: We interview Marie from Seriously Travel about spending the last 5 years living abroad in Singapore.
Marie and her husband originally hail from NJ, USA. They talk about how they ended up in Singapore, and why they enjoy it! While Singapore is located in Southeast Asia, it is vastly different in many ways.
Marie talks about how they are able to live in Singapore despite the extremely high costs of living there. She also lets us in on some of the tips and secrets of staying and living in Singapore.
On this episode you will hear:
Why travelers should USE public transportation in Singapore
Why people should not be fearful while traveling to Singapore, especially first-timers to Asia
Some of the best ways to overcome jetlag for long international flights
Why Singapore is such a great location for traveling to other spots throughout Asia, and how exactly to do it
Why they love Southeast Asia so much, and their plans after leaving Singapore
Links mentioned in this podcast:
We Want to Be the Highest Rated Travel Podcast Around. To do that simply:
Leave a review by clicking the 'Reviews and Ratings' tab at the top
Leave us a 5 star review 🙂
Other Ways to Connect:
Twitter: https://twitter.com/traveling_dan
Facebook: http://facebook.com/thetravelingdan