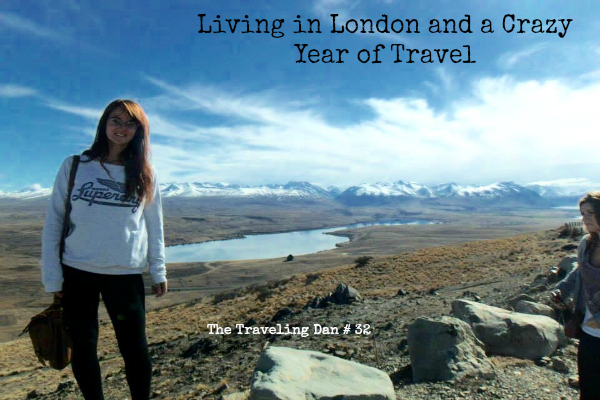 The Traveling Dan # 32 – Living in London and a Crazy Year of Travel – November 24, 2014
Show Description: We talk to Katie Nelson on this episode about life in England, travel, and moving from different areas of England.
Katie talks about the vast differences in living in the small town in Northern England to the big city of London.
She gives us a glimpse of what her last year of travel looks like, as well as her future plans when it comes to travel.
On this episode you will hear:
Her favorites things to do in both Manchester and in London
Her favorite budget things to do to save money on the road
Where exactly she has been in the last year
3 places she would NOT go back to
Her favorite places she has been in the last year
Links mentioned in this podcast:
We Want to Be the Highest Rated Travel Podcast Around. To do that simply:
Leave a review by clicking the 'Reviews and Ratings' tab at the top
Leave us a 5 star review 🙂
Other Ways to Connect:
Twitter: https://twitter.com/traveling_dan
Facebook: http://facebook.com/thetravelingdan