Finding cheap accommodations these days is not overly difficult or hard. The reason I didn't make this page entitled 'Guide to Hotels' is because there are some really awesome, more authentic places to stay other then the typical 'hotels' that most travelers use. And in a lot of cases, they are much cheaper too! So cheap accommodations is a more appropriate title as you will see…..
You can use your frequent flyer miles for free stays in a lot of cases too. But unless your points are specific hotel chains like marriott or hilton, I almost ALWAYS recommend using your frequent flyer miles for flights! Especially if it is one or the other. Even Starwood brands you can transfer your points to airline points, and get really good value doing it!
In my opinion, there are SO many awesome ways to get cheap stays. I will touch on them in more details in later posts, but just to give you a general idea of ALL the opportunities available to us for free lodging.
Using Points
As I touched on above if you have Hilton, Marriott, or even Club Carlson rewards points I fully recommend you using them on their branded hotels! To transfer those points to airline points just does not equal out. You get MUCH more value using those points on those specific chains!
But if you have Starwood points it can get a little dicier. You can transfer them to some of the bigger airline companies and get an additional 5,000 points for every 20,000 points that you transfer to the airlines. But using starwood points on hotel stays can be INCREDIBLE value too! It all depends on the property you want to stay at. Use your judgement. Or even ask me if you are curious.
Using Priceline for Hotels
Only use this option if do not have a particular hotel you want to stay at, and are willing to stay at whatever hotel has the best price. Obviously if you have hotel status or loyalty you would not use this feature either because knowing which hotel you are going to get is unpredictable. The reason I love priceline is for the 'Name Your Own Price' feature.
You pick a particular city or location you are going to. You pick what category hotel you want to stay at, and you pick the price. What is better then that!
Of course you will only get the hotel at certain prices, don't think you will get an awesome hotel for $5 a night. It does not work like that. But you can get incredible value here! A lot of times 50% off the regular price of the hotel. I have used this feature for getting 4 star stays in downtown Lisbon for $60 a night, and downtown Dallas for $60 a night. Awesome, awesome feature.
A tool that has really helped with Priceline and understanding all the nuances is Better Bidding. 
It can sometimes give you an idea of what hotel you are going to get, based on what city, and what neighborhood you are looking for. There is a little bit of a science behind Priceline, but it doesn't take long to get use to it, and fully know how to use it!
Rocket Miles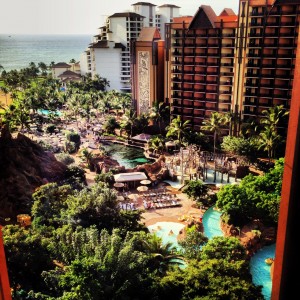 This is a site I recently have come across, and I love it! In fact, I just recently used it! The concept of this site is rather then saving you the few bucks that Priceline, or some of the other hotel companies might save you, rocket miles gives you airline points for every stay per night!
There are a lot of reasons this is awesome. It is still continuing to grow, and it isn't quite available everywhere yet. But some of the reasons I love rocket miles are:
Allows you to pick your hotel. Especially useful if you have a particular hotel you enjoy staying at, or if you have loyalties to a particular chain hotel.
Allows you to build your airline miles quickly! Sometimes you can get anywhere from 3,000 – 15,000 points a night for a particular hotel! That will get you free flights really quickly! They have partnerships with all the big airlines here in the United States! Compare and contrast the different airlines to see which offers the most amount of points for your stay. Use whichever one you deem as being the most useful for your upcoming travels.
For more info on rocket miles, check out the site.
Apartment Stays
One site I have heard really good things about is a company called Go With Oh! The concept of this site is you can stay in really awesome apartments right in the middle of all the action in Europe for ridiculously cheap times! The reason I love this concept:
More authentic feel. Your actually staying in someones house that lives in the country or place you are visiting. Feels a lot more authentic then an impersonal hotel.
More space. You have a whole apartment, rather then just a tiny little hotel room. Sometimes you have access to balconies, washer and dryers, and all the other amenities that come with apartments or houses.
Allows families to stay together. Rather then all splitting up, and staying at different ends of a hotel, you can all be in the same house. This can be a really fun experience for the whole family.
Saves money on food and lodging. In most cases, you will find that you will save a few dollars from using a hotel. But you will also save money on food because you can cook right at home. Most likely, you will have your own refrigerator so you can buy groceries and cook right at home!
Check them out, and the rates they offer. The only downside is they are only located in Europe right now.
Hostels
Hostels have unfair reputations because of the way they were in the past. Now, they can be quite nice! In fact, there are a lot of hostels that can compete with the nicest hotels! Some of them have unbelievable locations and environments that hotels can't come close to competing with. Plus they will generally save you a TON of money.
For more info on hostels, my favorite site is Hostel World.
B & B's
Another way to get an authentic feel of a country is to stay at B & B's. Some people REALLY love them, others are not such big fans.
They do not always offer savings in comparison with a hotel, but they present a much more authentic feel, and sometimes include meals! They are excellent if you love to mingle and meet new people! For a great site and reference on B & B's, check out this site. It includes the best bed and breakfasts anywhere in the world.
Couch Surfing
Couch surfing can be an awesome way of staying places cheap! In fact, it is free! The concept of the coach surfing community is that people can either lend a couch, or use a couch. Meaning that you can offer a couch for someone to stay for free at your place, or you can stay at someone else's house for free!
It is a HUGE, worldwide community. It can work awesome if you are a single traveler and are working on a very tight budget, but still want to travel.
Check out the site for getting your questions answered!
There are many other awesome ways to get awesome places to stay for really cheap!
What are you favorite ways to stay places cheap? Post in the comments below!