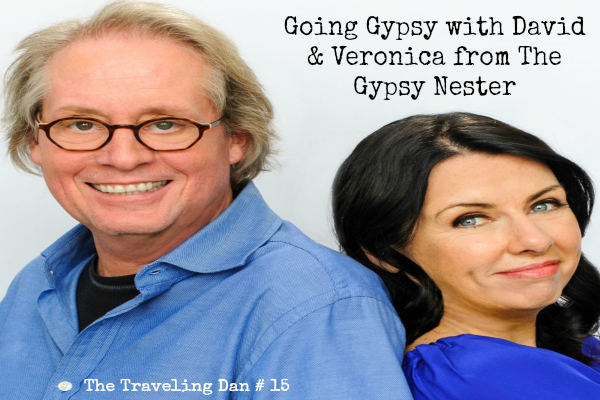 The Traveling Dan # 15 – Going Gypsy with David & Veronica from The Gypsy Nester – September 5, 2014
Show Description: David and Veronica have energetic and infectious personalities. They have a ton of experience both traveling, and being parents.
After their kids moved out and went to college, David and Veronica were in a jam. What should they do with their lives now? That is when they decided to travel and enjoy being an empty nester!
Their experts on empty nesting, and in helping others who are dealing with being empty nesters now. You can still enjoy life, and they show us how on this episode.
On this episode you will hear:
How they went from empty nesters to no nest at all!
How a face to face encounter with a buffalo completely changed their life's plans
How to deal with kids that go off to college
Easing new travelers into international travel
How they raised kids both in Nashville then in the Virgin Islands
Links mentioned in this podcast:
We Want to Be the Highest Rated Travel Podcast Around. To do that simply:
Leave a review by clicking the 'Reviews and Ratings' tab at the top
Leave us a 5 star review 🙂
Other Ways to Connect:
Twitter: https://twitter.com/traveling_dan
Facebook: http://facebook.com/thetravelingdan