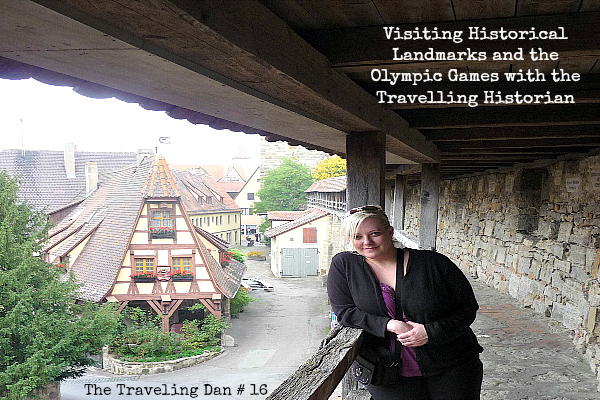 The Traveling Dan # 16 – Visiting Historical Landmarks and the Olympic Games with The Travelling Historian – September 8, 2014
Show Description: Join myself and Marsha from The Travelling Historian to talk about the many facets of travel. Marsha has a passion for historical artifacts and history travel.
She also has a fondness for the olympic games, and has been to several games, including both summer and winter.
Marsha works a secular job, but she is able to balance her love for travel with her career. Find out how on this call.
On this episode you will hear:
Why Marsha loves the olympics, and why she prefers the winter games
Her reasons for liking Munich better then Berlin
The historical landmarks travelers need to visit
A travel money-saving tip that you have probably never heard of
The many advantages of solo travel
Links mentioned in this podcast:
We Want to Be the Highest Rated Travel Podcast Around. To do that simply:
Leave a review by clicking the 'Reviews and Ratings' tab at the top
Leave us a 5 star review 🙂
Other Ways to Connect:
Twitter: https://twitter.com/traveling_dan
Facebook: http://facebook.com/thetravelingdan