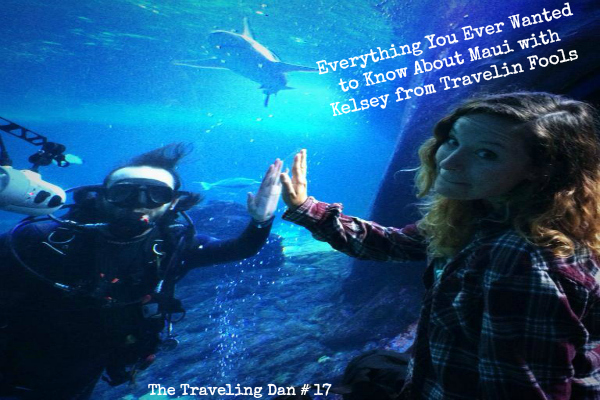 The Traveling Dan # 17 – Everything You Ever Wanted to Know About Maui with Kelsey from Travelin Fools – September 10, 2014
Show Description: Listen in on this fun and informative interview with Kelsey from Travelin Fools. Have you ever thought about visiting or moving to Maui? Well it isn't as difficult or out of question as you may have previously thought.
Kelsey tells her story of moving from Texas to Costa Rica to Hawaii, and what appeals to her so much about living in Maui. She writes for about the island of Maui for a profession, so she certaintly knows a thing or two about it.
On this episode you will hear:
What separates Maui from the other islands for visitors and locals
The must do sights, sounds and foodie spots for travelers
How expensive Maui is to live, and the challenges of moving there
Why Maui is the most reasonable and easiest island in Hawaii to make a living
The differences of living in each of the Hawaiian Islands
The contrasting styles of living in Maui and Costa Rica
Links mentioned in this podcast:
We Want to Be the Highest Rated Travel Podcast Around. To do that simply:
Leave a review by clicking the 'Reviews and Ratings' tab at the top
Leave us a 5 star review 🙂
Other Ways to Connect:
Twitter: https://twitter.com/traveling_dan
Facebook: http://facebook.com/thetravelingdan