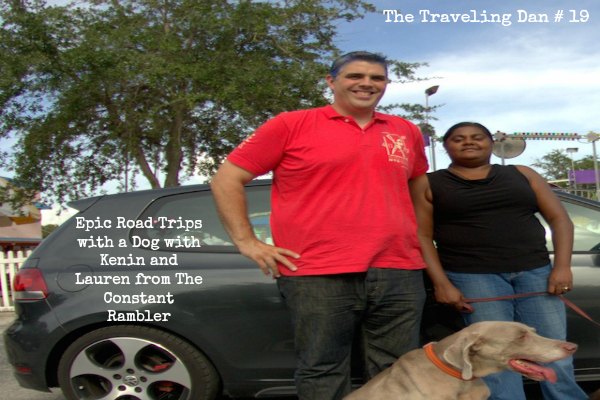 The Traveling Dan # 19 – Epic Road Trips with a Dog with Kenin and Lauren from The Constant Rambler – September 17, 2014
Show Description: Listen to this amazing interview with Kenin and Lauren about all their crazy adventures driving everywhere! From traveling across North America, to traveling with a dog, to everything in between!
They have some mind blowing stories about their journeys, and all their crazy mishaps along the way! Your going to love their enthusiasm for travel, especially if you are a pet lover.
On this episode you will hear:
The story of how they ended up almost driving off a cliff in Alaska!
A road trip of over 17,000 miles! And why they challenged themselves to it
All the joys of traveling with a dog
The challenges of traveling through Alaska by car and why it took them 2 weeks!
Some of their favorite stops and sights on their trips
Links mentioned in this podcast:
We Want to Be the Highest Rated Travel Podcast Around. To do that simply:
Leave a review by clicking the 'Reviews and Ratings' tab at the top
Leave us a 5 star review 🙂
Other Ways to Connect:
Twitter: https://twitter.com/traveling_dan
Facebook: http://facebook.com/thetravelingdan