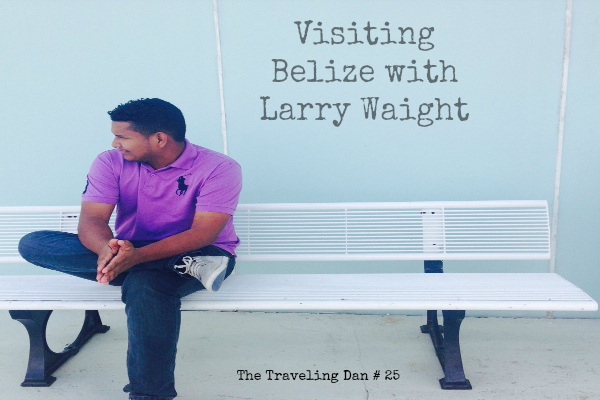 The Traveling Dan # 25 – Visiting Belize – October 13, 2014
Show Description: Larry Waight is a writer, entrepreneur and EXPERT on all things Belize. He writes for multiple publications about his country from a travelers' perspective.
If anyone knows anything about Belize, it is Larry. He has lived there his entire life, and he knows everything from restaurants to scuba diving to wildlife. And he shares it ALL with us on this episode of the podcast.
If you have never thought about going to Belize, or maybe even know where it is, Larry will make you change your mind. He will even make you consider getting out there ASAP.
On this episode you will hear: 
Why most travelers have never heard of Belize
Why Belize is the only country in the world with a Jaguar conservation
About the second largest reef in the world only behind Australia's Great Barrier Reef
The many islands of Belize and traveling between them
Sidetripping to Mexico and Guatemala
What makes Belize better for tourists then the Yucatan Peninsula in Mexico
Why Belize is such a great destination for history lovers
Links mentioned in this podcast:
We Want to Be the Highest Rated Travel Podcast Around. To do that simply:
Leave a review by clicking the 'Reviews and Ratings' tab at the top
Leave us a 5 star review 🙂
Other Ways to Connect:
Twitter: https://twitter.com/traveling_dan
Facebook: http://facebook.com/thetravelingdan