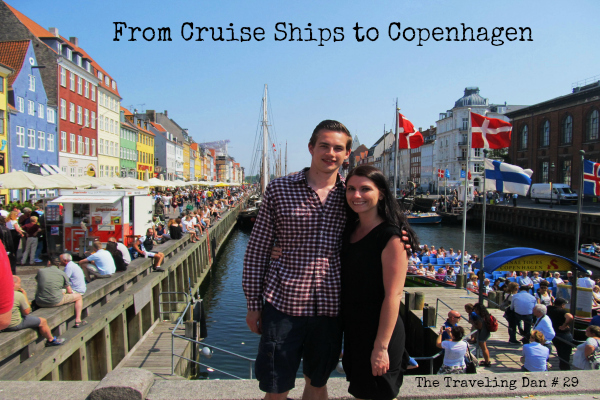 The Traveling Dan # 29 – From Cruise Ships to Copenhagen – November 7, 2014
Show Description: We interview Caroline from Love Live Travel about how she got involved with working on a cruise ship for 8 years, and then transitioning to living abroad in a few locations in Europe.
Caroline talks about her experiences traveling the globe on Princess cruises, and what her experience was like. She talks about the different cruises she was able to go on, and why her job was perfect for seeing new destinations.
Then she takes on a virtual tour of Copenhagen, as we stroll the streets of the beautiful Scandanavian city. If you have ever been curious about visiting Copenhagen, or wondered what there is to do, then this is the call for you!
On this episode you will hear:
Her absolute favorite cruise location
Why working on a cruise line is actually an AWESOME thing to do, if your the right personality
What brought her to Copenhagen
The absolute must see things to do and see in Copenhagen
How to find places to stay for SUPER cheap
What neighborhoods and restaurants to eat at
Avoiding some of the touristy gimmicks
Links mentioned in this podcast:
We Want to Be the Highest Rated Travel Podcast Around. To do that simply:
Leave a review by clicking the 'Reviews and Ratings' tab at the top
Leave us a 5 star review 🙂
Other Ways to Connect:
Twitter: https://twitter.com/traveling_dan
Facebook: http://facebook.com/thetravelingdan