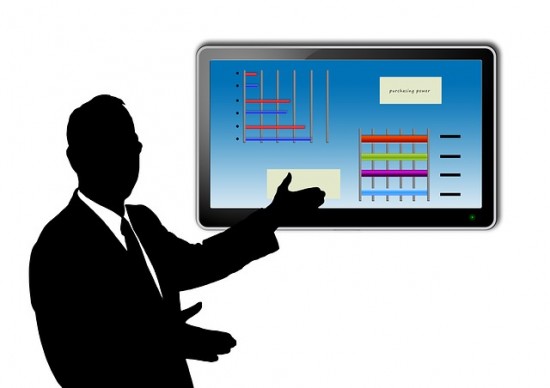 The word 'budget' most likely does not make you feel all warm and fuzzy inside. But it just might after finding out what 'The Ultimate Travelers Budget' is. It isn't that awful, nor complicated. Heck, it might even make you enjoy budgeting a little more 🙂
Well anyway without further ado, let's get right into it.
The hardest juggle for my wife and I is balancing our money while living a life of perpetual travel. We constantly ask ourselves questions such as:
How can we afford 'EVERY' aspect of a trip?
How can we financially handle the burden of not working for a few days/weeks/months, while still amassing bills at home?
How can we enjoy all the important things on our trips (sights, food, nice accommodations  without going crazy about worrying about every little dollar?
How can we continue to live a normal life at home without sacrificing our ability to travel more?
How can we continue to build our frequent flyer miles accounts without carrying unnecessary debt on our credit cards? 
Have you pondered over these questions as well when it comes to travel? I bet you have. A budget conquers all these concerns and worries. The two main answers with all of these above questions can be summed up by two things:
Living a simple life
Being organized
We will expand and and talk about these in thorough detail…
My wife and I have made mistake after mistake when it comes to traveling. We have learned through trial and error what works, and what doesn't. Just because you have the frequent flyer miles to fly somewhere for free, or maybe even the hotel rewards points to stay somewhere for free, that doesn't make a trip 'free.'
As I mentioned in this post, there is a cost of travel in itself.
Starting Off
To start this 'budget' off, I recommend a month of trial and error especially if your not an organized person when it comes to your finances. If you know your expenses each month, or have them calculated, you do not need to do this.
But for those that don't have anything figured out, start the first month by writing everything down. And I mean everything! Both your income and your expenses. If your self-employed you need to write down your take home pay each week/month. If your not, it is quite a bit easier.
Write everything down including buying the pack of gum at the convenience store, the gallon of milk you need to pick up from the store. Once your done doing this for a month, then your budget can be catered to your averages, and what you tend to spend.
In the beginning stages, just like as with any other budget, figure out your fixed expenses. Write them down for each month.
Then figure out ALL your variable expenses each month and for the year. Some examples of variable expenses may include things like: grocery shopping, donating some money to a charity sporadically, paying your car insurance for 6 months in advance, clothes shopping, paying your car taxes once a year. Any expense that is NOT fixed each month. Write all of these expenses down. 
This one may be a little harder, as you may forget about expenses that you have that come up along the way. But don't get variable expenses mixed with miscellaneous expenses. And for those yearly expenses, or things that pop up once in a while throughout the year, figure out the total cost of them for the year and then divide by 12 so we can figure out a monthly budget.
Start a miscellaneous column that will cover all the things that might be unexpected. Such as needing new brakes for your car, or giving a gift to someone, or needing money for an emergency. Make it reasonable and not overly harsh or overly lenient. Generally $200-$500 dollars is PLENTY for most families. But you decide. A good place to start is after figuring out your test month. How much miscellaneous money did you spend?
For self-employed people I recommend catering your budget to your slow months, that way your budget will get you through ANY time of year. And during busy times of the year, you can put that money towards savings, paying off debt or travel 🙂
Take your total income for the month and then subtract it by all your monthly expenses. (Fixed, variable and miscellaneous)
If your surplus is very little or nothing at all, you have serious adjusting to do. Cut expenses wherever you can. Travel might not be the wisest idea until you cut some of your expenses so that you can live a more simple life at home.  
If you have a decent sized to good sized surplus, add a travel fund out of that money. That will be your monthly money allotted towards travel. Don't use all of the surplus money. You decide what is reasonable based on other goals. (Savings, paying off debt)
For the sake of example and the rest of this post, let's say you decide to allot $500 a month towards travel out of your surplus.
Now what? 
Now we are going to begin cater this budget specifically to travelers, and being able to travel more frequently without the constant worry of money.
So you have your $500 a month or $6000 a year you can use towards travel.
Now THIS is the money that goes towards travel. Nothing more and nothing less. But there are ways to make it more. How?
Stretch your travel budget further 
This is where credit cards and frequent flyer miles come into play. Using them allows you to stretch your budget further.
That is a big reason I am a fan of the Barclay's Arrival Card. All the points you accrue from using the card can be used to go directly towards taking off a vacation expense, as long as you use the card to fund the travel.
For instance, if you have a $300 flight you need to pay for, any Barclay's Arrival Points you have can be applied to removing that charge from your statement. If you have enough points your charges for the flight can be as little to $0.
That $300 flight does not affect your travel budget of $6,000 a year now.
If you have any other frequent flyer miles for airlines or hotels, using them minimizes the amount you had to take out of your budget.
The next worry for using credit cards is being careful not to overuse and stay organized to your budget. Let's talk about how to do this.
Staying organized and being careful to not overspend with credit cards
As financial guru Dave Ramsey loves to bring out, people that use credit cards are MUCH more likely to overspend and buy things that are unnecessary. So how do we counter that?
Once you have your set budget figured out with all things included, stick to it. Here are my favorite suggestions to make sure you don't spend more then you can afford on your credit cards:
Buy gift cards. Once you figure out your set monthly budget buy Visa or Amex gift cards calculating to what exactly what your budget is. This enables you to NOT overspend because you have a set amount of money, but you also still get the perks of getting rewards points with a credit card company.
You can really rack up your points fast if you use your credit card category spends to buy gift cards. For instance, if you have a card that rewards 2, or 3 times the amount of points for grocery stores you can buy gift cards and get double or triple the amount of points by buying your gift cards at those stores.
Many travel hackers use their Chase Ink card to buy gift cards at office supply stores (Staples, Office Depot, Office Max) because they are rewarded 5x the amount of points by buying gift cards at those stores.
Take out your money in cash. Use free services like Amazon Payments or a small fee based service such as Google Wallet to use your credit cards to take out cash. This enables you to have a set amount of money each month, but also having the flexibility to use cash.
NEVER take out cash advances at the bank! The interest rates are awful, and you end up losing way to much money.
Conclusion
These are my favorite tips to staying organized when it comes to your finances, especially if you love to travel, and maybe want to live a life centered around travel.
I don't usually write posts this long, but to get out everything I wanted to, I needed to. Do you have any tips for travelers to stay within their means? Post in the replies below!