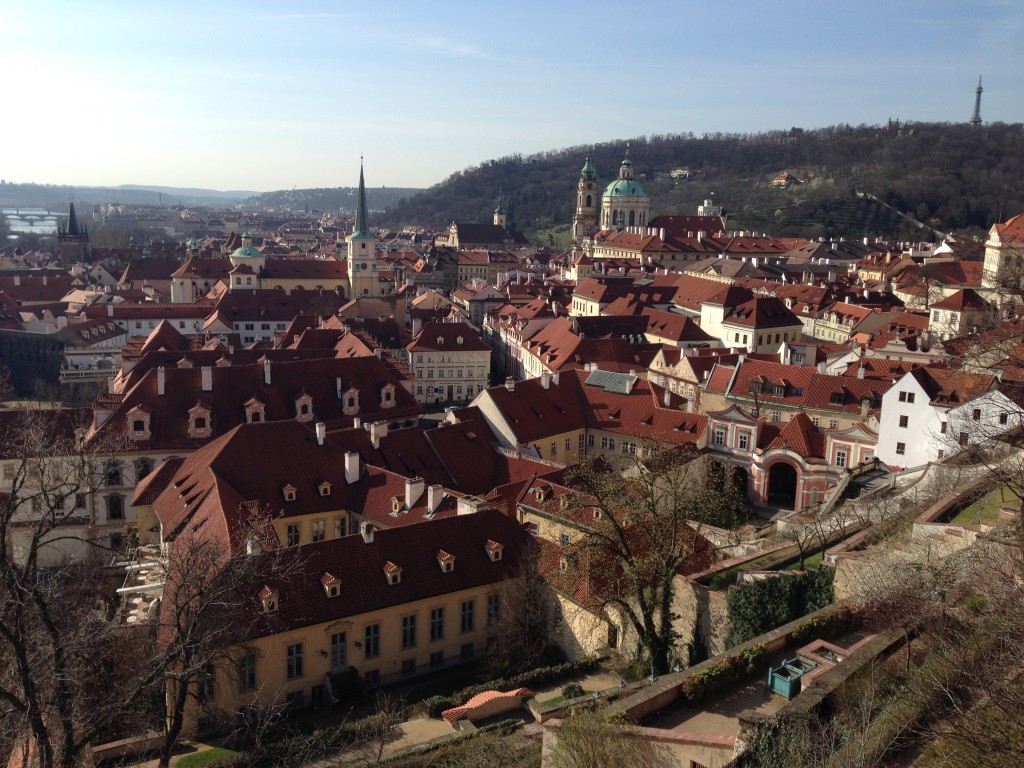 Throughout my travels to Europe, I have solely focused on different parts of Western Europe. If I classified what Western Europe would be to me, it would be considered from Germany and Italy in the East to the Spain and Portugal peninsula in the West.
Why do I say that Eastern Europe travel is a breath of fresh air? Well for a number of reasons. To start….
Less tourism and people – This alone makes it more desirable. While the big cities like Vienna, Prague, Krakow, and Budapest bring about hoards of people and tourists, it pales in comparison to the big cities in Italy and France and Germany and Spain. There is something to be said about walking the streets, and interacting with locals without being pushed out of the way by an obnoxious tourist everywhere you go.
More reasonable prices on food – This probably goes hand in hand with the above comments. Obviously less people and less tourism equals more reasonable and fair prices. What a welcome surprise to be walking down the streets and seeing cute little restaurants with meals for 5 euros! And the best part of all is the food can be quite good!
Amazing hotels for a fraction of the cost – It is not rare to find a 5 star hotel in a prime location of Prague or Budapest for $100 or so a night. That same hotel if it were located in Central London would be in upwards of $300. Talk about budget friendly! You can save a ton of money on hotels here no matter what time of year. It is the place to splurge on nice hotels!
Totally different types of cuisine – Although the cuisine of the french, spanish, and italian can be hard to surpass, the Eastern European cuisine can be quite scrumptious as well. Most of the Eastern European cuisine can be summed up by some kind of meat or stew with vegetables and potatoes. My mouth is watering just thinking about that pork schnitzel….. 🙂 

Same European charm – One of the really nice things about Europe is there is a certain charm no matter where you go. Whether it be the cute little neighborhood stores, or the boutique little restaurant, or the beautifully built cafe that looks like it was once a museum. Whether your in Bucharest, Lisbon, or Paris there is something special to be said for that…. 

Close proximity to other cities and countries – When going to Eastern Europe it is extremely convenient to build stop to other countries and cities as well. For instance, when visiting Vienna you can easily take a side trip to Budapest, Prague, Bratislava, Salzburg, Munich or the Austrian mountains within just a few hour train ride! Talk about convenient…..
Better Beer – While the Germans and the Belgians do beer amazing as well, no where consistently has the beer of Eastern Europe. Whether your in the Czech Republic, or Hungary, or Slovakia, beer in Eastern Europe is flat out amazing. Even my wife who detests beer found herself drinking it on more then one occasion.
Friendlier – Maybe this is just my experience, but it seems the Eastern Europeans are more genuinely happy that you are visiting their country. The Western European countries are either tired of being inundated by tourists at all times, or they just have really bad pre-conceived ideas about all outsiders, especially Americans. Western Europeans can sometimes have that "I am better then you attitude." Eastern Europeans are generally more humble, reserved, meek and quiet people.
Less Scammers – Obviously if you are in a big city you are always at risk, but in the bigger cities of Eastern Europe I found it few and far between with my travels around. In the big cities in the West such as Paris, pick pocketing and scamming is as clear as day. You cannot help but notice it almost on a daily basis.
These are just some of the reasons I continue to be impressed at the diversity and the upward trend of Eastern Europe.
In the comments below, post some of your reasons why you like Eastern Europe!