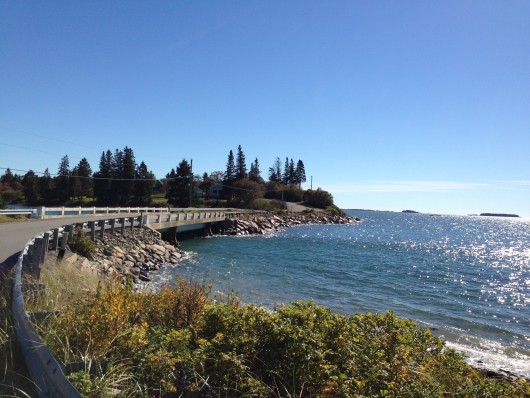 Eastern Maine, really? Yeah that is exactly what I would have said to you just a few weeks back. To be completely honest, although I have been living in New England for the past 7 years, I have never had a strong desire to visit Maine. Not sure why, but there were too many other destinations at the TOP of my list.
That all changed when I had close family move there just a couple years back. I decided I needed to finally get up there, and I did. And now I think to myself' "WHY DID I WAIT SO LONG?!"
I did not just visit Portland and the Southern Maine beaches like a lot of travelers tend to do. Instead, I made the trek up Eastern Maine all the way up to a small town called Machias, very close to the New Brunswick, Canadian border.
Just a few reasons to visit
The water. What do I mean by 'the water?' Well everywhere you look along the Eastern Coast of Maine is gorgeous, pristine coastline. Not just beautiful beaches, but also with the rugged mountainous cliff backdrops you would expect in other parts of the world, not named Maine.
Best ways to see the ocean? Go the slower route. Rather then using highways 495 or 95, if appropriate use route 1 and route 2 up along the coast, and you will have more then enough spots to stop along the way to get great pictures!
The seafood.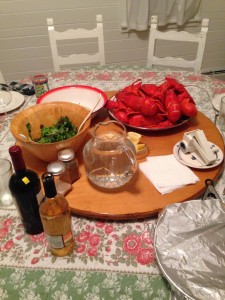 Everywhere you go in Maine, you will be pushed to get lobsters because that is the 'touristy' thing to do. And to be honest, that is one touristy thing that is worth doing! If there's a place to get lobsters, I would assure you Maine is the place to do it.
The nice thing about seafood in Maine is it is as fresh as fresh can be. Generally caught the same day you go and buy it. Often times you will see businesses run out of people's homes. The husband is out catching the fish and lobster, while the wife is selling it the second he gets off the boat. Talk about fresh, huh?
And while the lobster is amazing, don't skip the rest of the seafood as well. From scallops to clams to oysters, I was NOT disappointed.
The foliage. Granted, I did go probably the best time of the year for the foliage but the foliage and the colors of the trees perfectly complemented the splendor of the glistening ocean. It was just unbelievably beautiful.
I certainly would recommend a visit to all of New England in the fall, especially Eastern Maine.
Where to Visit in Eastern Maine
If your driving or commuting from a long distance, I certainly would recommend stops in both Portland and Freeport. Not only is it on the way, they both have something truly unique to offer.
Portland is a very cool, small city situated on the water. It feels more like a large town then a city. If wanting to break up a long car trip a little, Portland is a great place to stop. Hotels are very reasonable, and there are some great restaurants and things to do in the city.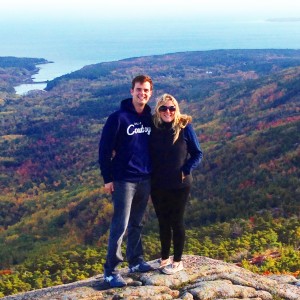 Freeport is smaller, but is a shopping paradise. Especially if you like LL Bean. Main Street in Freeport is lined with department store after department store. In my opinion, it is a better place to stop for a few hours then to stay any lengthy time.
While I certainly would recommend a drive all the way up the Eastern Coast to Eastport and Calais if you have time, I DEFINITELY recommend stopping in Bar Harbor. Bar Harbor is such a great little town, and has one of the best national parks in the country, Acadia.
I would stay in Bar Harbor a couple nights if possible. It is lined with cute little shops, and awesome restaurants. We had some amazing meals here to say the least! Do yourself a favor, stop at Side Street Cafe for dinner one night. Best lobster roll I've ever had! And 2 Cats for breakfast. You will not be disappointed.
These are just a few highlights of a recent trip up to Eastern Maine. I would certainly recommend anyone to take the trip if they haven't already. What is stopping you? And if you have been, what are your favorite parts and restaurants? Post in the replies below!