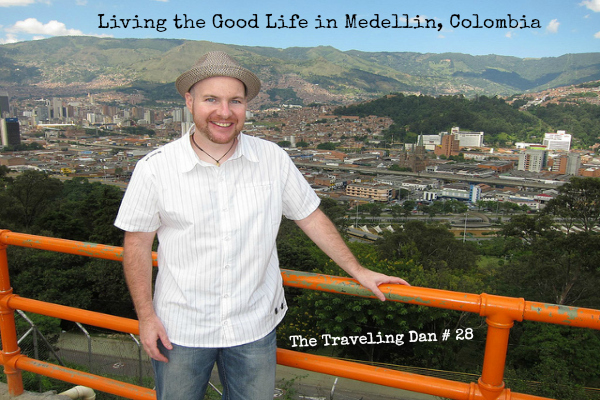 The Traveling Dan # 28 – Living the Good Life in Medellin, Colombia – October 29, 2014
Show Description: On this interview with David Lee from Medellin Living we explore the many regions of Medellin, Colombia. We touch on what makes Medellin such an attractive destination for both short and long term travelers.
David shares his favorite insights about this city, including the MUST see things to do. We also find out many of misconceptions travelers have when it comes to Medellin, and why travelers should not be afraid of this city.
David has been all over the world, and he chose Medellin to call his home. Why? Find out on this episode!
On this episode you will hear:
Why Medellin is a better destination then Southeast Asia, in his opinion, for nomadic travelers
Why using taxis in Medellin is actually smart and encouraged!
What separates Medellin from some of the other 'CHEAPER' places to live
Why the cost of living is considerably cheaper 'now' but will be changing soon as it grows in popularity by the day
Why he chose Medellin over Bogota
How nomads can live for under $1000 a month!
Links mentioned in this podcast:
We Want to Be the Highest Rated Travel Podcast Around. To do that simply:
Leave a review by clicking the 'Reviews and Ratings' tab at the top
Leave us a 5 star review 🙂
Other Ways to Connect:
Twitter: https://twitter.com/traveling_dan
Facebook: http://facebook.com/thetravelingdan