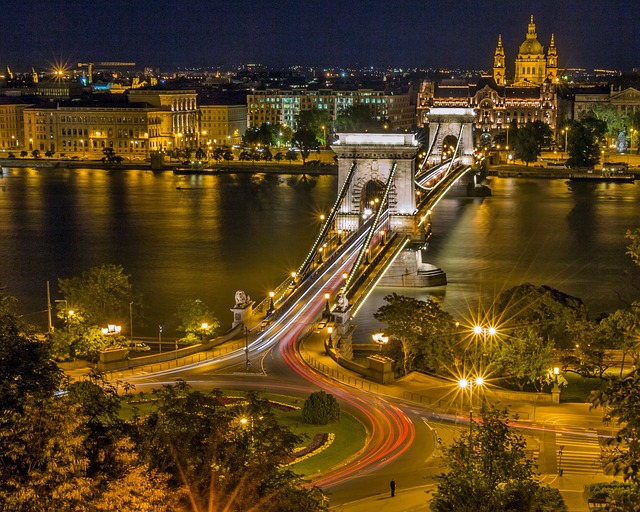 In the 2nd part of our upcoming third anniversary we planned the perfect Budapest itinerary. 
After leaving Prague, we took a short flight to Budapest to spend 2 days. We met up with good friends in Budapest who live somewhat locally. They know the city very well and showed us the ins and the outs of the city.
Things to Plan and Do For YOUR Budapest Itinerary
Well there are a lot of things to do in Budapest. We were able to explore the different parts of Buda and Pest. They both have such distinct feels, and we really enjoyed the opportunity to experience that. Here are just a few of the main things we recommend you do:
One of the really gorgeous walking areas in the city that I have done some research on is Castle Hill or Varhegy for the locals. This part of town is located in Buda. It is in a very historic and picturesque part of town through beautiful architecture and cobblestone streets.
Experience some of the thermal baths. Budapest has been known for centuries for their famous baths. We recommend seeing them and experiencing the healing abilities of them!
Váci Street. This street is located at the heart of Pest. It is the downtown area that is loaded with restaurants, shops for window shopping, and beautiful architecture.
Budapest Opera House. At the very least enjoy the scenery of this beautiful and famous building even if you can't enjoy or afford the opera
Walk along or take a ferry tour on the Danube. Experience the beauty of the Danube River by either walking along the road, or taking a beautiful Danube River tour.
Walk on the Chain Bridge. This beautiful bridge connects the two parts of the city, Buda and Pest. It is a famous bridge, and thankfully our hotel is right next to it!
See the Parliament Building at Night. Budapest is known to really shine after sundown, similarly to Paris. It gets really beautiful at night. If you have ever seen pictures of the Parliament Building at night, it is quite magnificent. 
Stroll through Central Market Hall. This is the largest indoor market in Budapest. Jam packed with souvenirs and local foods, this is a MUST do many visitors to Budapest.
I know this is very generic, but get some real good authentic Hungarian beer and food! Eastern Europeans take great pride in their beer, and I know the Hungarians are no different.
There are many other things that you might want to consider if you have more time, but whether or not you have time is debatable. Things such as:
Royal Palace
Matthias Church
Heroes Square
City Park
Might have to save some of these for next time around. But remember this is your Budapest itinerary, not ours 🙂
Where We Are Staying
Our friends recommended the Sofitel Chain Bridge in Budapest. It is a 5 star hotel located right next to the Chain Bridge. We got a room right on the Danube River with beautiful views of the River. It was beautiful! 
The hotel is right in the heart of Pest, and very close to all the main touristy sights. We booked it right on the sofitel website, and it ended up being in the neighborhood of $150 dollars or so per night.
Final Words
More then anything though, our favorite part of experiencing a city is doing it the most authentic way possible. We love to taste our way through cities and countries experiencing the beauty through our mouths so to speak.
Do you have any suggestions on things to do in Budapest so that we can enjoy our trip to Budapest even more? Please post them in the comments section below! 
Too see about the rest of our upcoming anniversary trip click the links below:
Part 1 of Our 3rd Anniversary Trip – In Prague