It baffles me why anyone would not want to visit Chicago. It is certainly one of the great cities in the United States, and most definitely the greatest city in the Midwest!
Chicago has such a wide array of appeal, ANYONE and I mean ANYONE can find something to do or see in Chicago to make them happy beyond their widest dreams.
No matter what your excuse is; whether you don't like big cities, or you don't like amazing food and architecture, it still isn't adequate enough!
Why is it so great?
Simple…. Diversity. If you are looking for state of the art architecture, or amazing art exhibits, Chicago has you covered. If you are looking for major historical references, Chicago has some of the best. If you are looking for amazing sporting events or venues, Chicago certainly has you covered.
If you are looking for top notch dining, Chicago has you covered. If you love to walk, and are a nature lover, Chicago has you covered. If you are an animal lover, Chicago has you covered. If you are a music fan, the diversity and talent within Chicago will blow your mind.
"What if I can't afford it?"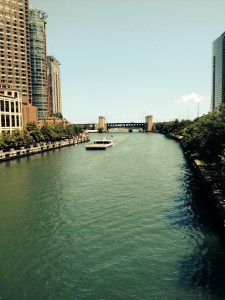 If the expense is getting here, take out a rewards credit card! I wholeheartedly recommend taking out the Southwest Credit Card. Especially if the bonus is 50,000 points! That is how we just recently flew to Chicago Midway. For details on the Southwest Card, check my post about its benefits.
Or if you are within driving distance, drive!
If your worried about the cost of the city upon getting here, there are some great ways to save including:
Avoid taxis and use the Chicago Public Transportation city. It is awesome and easy! You can enjoy rides on the bus, subway or train for $2 a ride. There are also four color coded trolleys that take you around the popular parts of the city for free! You can also use public transportation once arriving at the airport as well to save major money.
Use my tip on getting cheap hotels with priceline. Depending on when you go, you could easily save hundreds of dollars. Or if you really in the frugal state of mind, try out the Chicago Hosteling International. 
Take in the awesome free sights of Chicago, such as the beautiful grounds of Millennium Park. Or enjoy a free concert at Grant Park. Or take a stroll up the Navy Pier, and enjoy the entertainment and beauty of Chicago's lakefront.
Go the one of the best free zoos in the country at the Lincoln Park Zoo.
Go to Oak Street Beach, and get beautiful views and relaxing time at Lake Michigan.
Save money by getting very tasty street food, or ethnic foods. Go to Greektown or China Town, and enjoy awesome food for a fraction of the price. Remember, Chicago has that awesome Italian Beef, deep dish pizza and some of the best hot dogs! All reasonably cheap food.
"I live by another big city"
If this is your excuse, you need to realize that Chicago is truly unique. It offers food, architecture, parks, museums, and tons of things that no other city does. Hopefully you realize that by now 🙂
"I don't like deep dish pizza or hot dogs"
Then maybe you will enjoy some of the best steak in the world. Or some of the best burger joints in the country. Or how about amazing Italian, Chinese or Thai food?
"I am more of a country bumpkin" 
I've heard this one before. In fact, one of the travelers on our recent trip said this. Little did she know that she would fall in love upon leaving the city. She liked everything about it. From the cleanliness to the beauty of the city. She said it was unlike any other city she has been to. So throw this excuse out the door!
Have any other excuses?
Well drop them, and give Chicago a chance. I got a feeling you won't regret it.
What do you enjoy about Chicago? Where does Chicago rank on your top cities in the United States list? Post in the comments below!