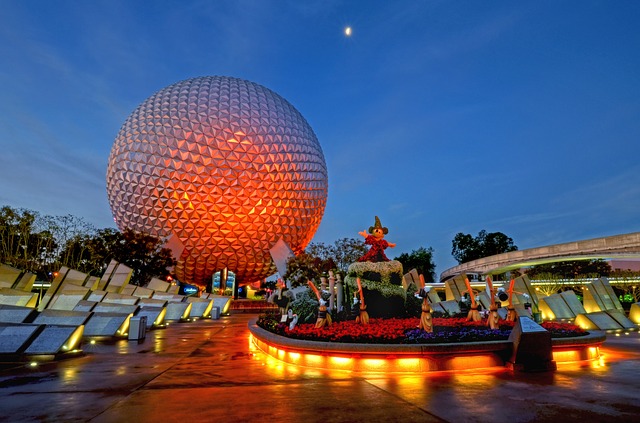 If you are like me, and you are looking for the VERY best ways to get to Disney World as cheap as possible, then this guide will help you GET there a little bit cheaper. 
First, let us look at the two main options. (We will leave driving out of it, since driving is pretty self-explanatory)
By Train
This is probably the least common way of getting there, but it actually can be quite fun and affordable. Especially if you are along the East Coast. Because all East Coast people are in the same zone 1. So if you are looking to get to Orlando from Washington DC, or New York, or even Boston, Amtrak can provide a great and affordable experience for all.
The positives:
Different type of experience for most
More comfortable then a plane
Sometimes can be cheaper then flying (Obviously prices vary)
The negatives:
Takes just as long as a car
Not always the cheapest
Sometimes includes stopovers and train changes
If you are interested in the train route, then I recommend you checking out Amtrak's website. It can be quite easy to book.
If you apply for the Amtrak Mastercard you get 12,000 free bonus points after meeting the $500 minimum spend. If you are from Zone 1(East Coast in the US) then this will be enough points to get you 1 free round trip ticket to Orlando. 
I would only recommend doing that if you love train travel because their are WAY better bonuses to be had elsewhere and with other credit cards.
Air Travel to Disney
This is my favorite way of traveling to Disney because of ease, and because you get there QUICK. 
But flying to Orlando is not always cheap, depending on where you are traveling from. There are many different ways to get there cheaper, and sometimes even FREE. 
Lets look at the options……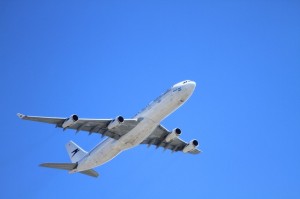 Using Points or Miles
Fly Southwest Airlines to Orlando International. This is the most common way we fly to Orlando. Why? Two reasons. Free baggage and Southwest points! As I mentioned in one of my previous posts about the Southwest Credit Card. Flying to Orlando can be free using this method. And if you get the Southwest Credit Card during a 50,000 promotion you might even be able to fly your whole family to Orlando for free! I did this last year, and still had miles left…..
Flying British Airways to Orlando International. This is a great way to get to Orlando! Why? British Airways uses a mileage based award chart making domestic US travel a breeze and very cheap. If you apply for the British Airways Credit Card, you can get anywhere from 50,000 – 100,000 points(depending on promotion). To get an idea of how many points it'll take you to get to Orlando based on how far you are, check this out. That chart shows you 1 way points totals. Obviously double that to get the round trip cost. This can be awesome value especially if you are less then 650 miles away from Orlando.
Flying US Airways / American Airways. Using points flying to Orlando can be really easy using your US or American Airways points, but I would only recommend it if you are traveling from West Coast or from overseas. Why? Because if you are flying from somewhere on the East Coast or relatively close, it is going to cost you the same amount of points to get to Orlando as will cost someone from the West Coast. Not incredibly good value. You are better off with a distance based mileage program like Southwest or British Airways.
Using Points to Fly Delta Airways. Not an awful idea, but similar to US Airways / American Airways above. Except Delta is much more difficult to book online, and their customer service isn't great. Delta's award points do not go far at all. They call them SkyPesos for a reason. It is worth at least looking at their site and checking.
Paying for Flights the Old Fashioned Way
Flying Spirit Airlines. This is a very controversial topic for frequent flyers. Spirit has a different way of doing things to say the least. But if you have an airport that flies Spirit Airways nearby, you can sometimes get to Orlando for less then $100 round trip! The downside is they charge you money for everything! They charge if you forget to check in online before you flight, they charge you for carry on's, they charge you for check in bags. You name it! But if you get around some of their fees, you might save a ton of money!
Fly Jet Blue. Jet Blue doesn't have all the issues of Spirit, but will generally cost you a little bit more money. The good news is Jet Blue flights can be MUCH cheaper then traditional flights. Make sure to check them out.
Other Tips
What I do when I am paying for flights to Orlando is sign up for alerts on Airfare Watchdog. That way whenever flights to Orlando get really cheap, I am alerted and I can book it immediately before it goes back up. I recommend you doing that, and it will email you updates whenever there are cheap fares to Orlando.
Those are just a few of my ideas to get to Disney in an affordable way.
Want to know how you can save a ton on Disney World Resorts? Check this page out. 
Please in the comments section below if you have any great tips for other readers on getting to Disney World frugally, please post them!