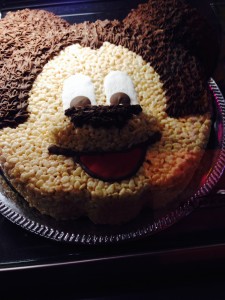 If you have stayed at a Walt Disney World Resort in the past, you know how expensive it can be. If you have not stayed at one yet, be prepared for a little bit of a sticker shock.
But the truth is… You don't need to have sticker shock! It can be a LOT cheaper then it seems on the surface.
This post is designed to show you exactly how..
Why Stay at a Walt Disney World Resort?
In my honest estimation, staying at a Walt Disney World Resort makes ALL the difference. It turns a visit to a theme park into an immersive experience that is more of a vacation. The stress, the hassle, and the worry is all gone by simply staying at a Disney resort. But it does come at a cost….
I still believe the cost is worth the experience. Every Disney gone wrong story I hear usually tends to follow individuals that stayed at hotels off site or required renting a car and driving in. It is just flat out not the same experience. I have done it before, and I know from experience. It can be extremely stressful, and sometimes not even worth the hassle.
How to Stay at One Affordably
If you just go on the Disney World Official Website to check prices it can be a little complicated. And initially if you do not know what you are doing, or how to find the latest promotion, the prices will generally look outrageous!
So first, go to the deals page before you look. Here is the link. 
At times you can find reasonable offers going through that page, and booking directly through Disney. But I would weigh out the other options first.
If you really want the cheapest way possible to stay at Disney, stay at a value resort. The value resorts Disney World has to offer are: the All Star Resorts, Pop Century, and the Art of Animation. The Art of Animation is the newest, and probably the nicest.
These hotels are generally comparable to a motel chain. Such as a Red Roof Inn or a Motel 6. The only difference is they have the Disney cleanliness and theming. Chances are you won't have to worry about it being clean.
To find the cheapest possible value resort stays, check out the link posted above. Compare that also with the rates on Orbitz, who you can also use to book a Walt Disney World Resort.
If you have a little more money to spend, and want something a little nicer then a value resort, consider a moderate resort. 
But rather then staying at a moderate resort, consider the below solution. You can stay at a deluxe resort for the price of a moderate.
How to Stay at a Higher End Walt Disney World Resort
If you have a little bit more money to spend and want to look into staying at a deluxe resort, the absolute best way is to rent DVC (Disney Vacation Club) points and rent a vacation club property. I have done this, and it is extremely easy and frugal. It sounds a lot more complicated then it is.
It can be the same price as staying at a moderate resort if booking directly through Disney.
Take a look at this. This shows you all the resorts that have vacation club rooms. By clicking on each of them, it will show you exactly how many points it takes to stay at them. Review this and look at the different categories, and compare them to the different resorts.
Wondering what exactly points are, and what the cost is? 
Disney Vacation Club members or rental companies sell each point by the dollar. So for instance, the Beach Club Villas for a studio during September is 106 points for the week. (Changes sometimes)
Then you take the 106 points and multiple it by the price per point. So if you find someone to sell it for $12 per point that equals $1272. Not bad for a studio at the Beach Club, huh?
Where to buy points to book your room?
There are several options. If you want the most low hassle way, and use an actual company who rents their points, then here are a few I have heard really good things about:
The plus side of using these companies are they are reputable, honest, and you know their won't be any problems. The down side is the cost is considerably more then the way listed below.
My favorite way of booking DVC Points
I enjoy going on a couple different forums of individuals looking to sell points. Yes, this does come at a risk. You are giving money to a person you don't know, and who likely doesn't have a business. Here are the best sites to find those trying to unload their points:
Here are the steps for doing this:
Register and signup for both sites so that you can have access to the forums
Click on the forums and go to the reservations part of the Disney Vacation Club board
Either see if individuals have points to rent and are selling them cheap, or request exactly what resort and dates you are looking for
If anyone gets back to you, ask them if they have any referrals (Do not book if they don't, this limits risk)
Book your resort!
It is that simple! It is pretty self-explanatory. If you ever have any questions do not hesitate to leave a comment in the below section.
Check out my other Disney Pages as well. They are all listed here.
Do you like my suggestions on staying in Disney World affordably? Do you have any tips of your own? Please post them in the comments below 🙂