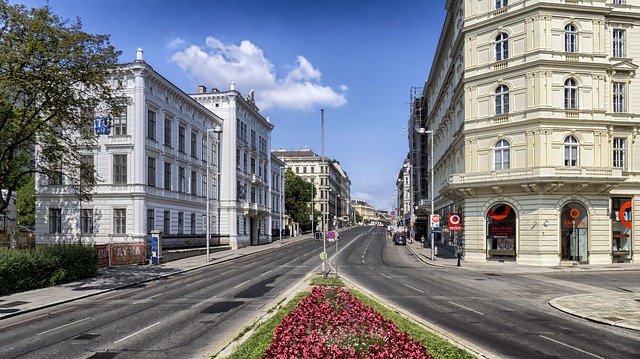 On a recent trip we only have 1 day to do a short side trip to visit the beautiful Vienna. So we know first hand how challenging it can be considering how vast and beautiful Vienna is.
Wonder what things that are to do in Vienna if you only have 1 day? Well it is hard…. but it can be done, and be enjoyable at the same time.

The below suggestions are some of the main sight that SHOULD be done in Vienna. In no way, shape, or form am I saying that all of these can be done in 1 day, but rather cater the suggestions to you and your families interests.
How to Enjoy Vienna in 1 Day
Explore the city's historic center. Use this time to enjoy some time at a local cafe, do a little shopping, or take in an excellent pastry. Vienna is known for their magnificent pastries so be sure to treat yourself 🙂 You will find most of the main attractions and sites all throughout the center, and the best part is that it is walkable!
Enjoy an opera at the Vienna State Opera House. For many people, especially musicians or music lovers, this is a MUST DO in Vienna. But if you only have a day, it can be hard to schedule a show, and it is costly. Vienna is the very embodiment of operas, and this is the premiere place to go to in the world. Even if you do not get a chance to go, make sure you enjoy the beautiful architecture that this building is filled with. 
Enjoy touring Schönbrunn Palace and Grounds. This is the former summer residence of the Hapsburg family. It is generally referred to as the symbol of Austria. Visiting the palace is amazing, but to fully embrace it can be time consuming. Between the gardens, the zoo, touring the interior of the palace it can easily take the better part of 1 day. The zoo in itself is one of the largest zoos in the world, and has consistently voted the best zoo in all of Europe. The palace and the grounds are located about 5 miles outside of the center of Vienna. You can't go wrong if you decide to make the trek to Schonbrunn, but I personally would avoid it if I only had 1 day.
Go to Naschmarkt Market. This famous open-air market brings hundreds and hundreds of visitors daily. It is filled with all kinds of food goodies, including many local delicacies.
Check out St. Stephen's Cathedral. This famous cathedral towers over the streets of Vienna in a beautiful way. It is centrally located and situated conveniently for a day trip. Its history has endured countless century, and it remains one of the most popular churches throughout Europe. You can enjoy the catacombs underground where many victims of the Great Plague of Vienna were laid to rest. Or you can enjoy the North and South towers by climbing over 300 steps to see one of the most beautiful views of the city!
Take a Stroll Down Kaerntner Strasse. This is the most famous shopping street in Vienna, comparable to a 5th avenue in NYC. It is loaded with store after store of shopping. If you really want to splurge or treat your significant other with a gift, this would be the place to do it! But be prepared to shell out your wallet! It is worth a stroll even just to window shop or people watch.
These Are the Things I Recommend in Just One Day in Vienna. 
In the comments section below, let me know of what I missed, and what YOU would enjoy with just 1 day in Vienna. 
For ways on how I would plan a trip to Prague with just a few days, click here. 
For ways on how I would plan a trip to Budapest with just a few days, click here. 
For ways on how I would explore Bratislava with just a few days, click here.